Please join us at Barrett's Annual Open House on Saturday, April 14th from 10 AM -noon!!!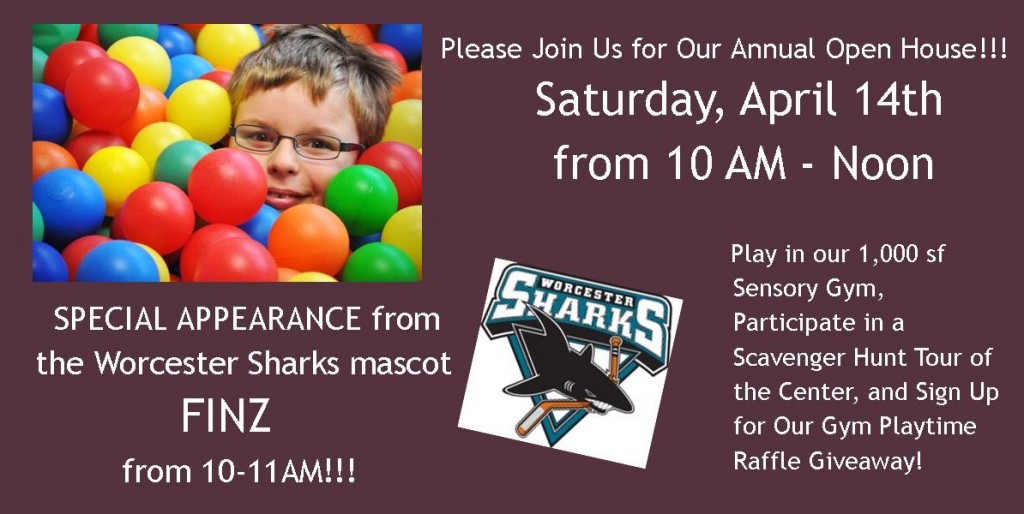 We will play in our 1,000 sf sensory gym, take a center-wide scavenger hunt, and have a raffle giveaway!
No need to pre-register, just come by between 10 AM and noon!
We look forward to seeing you!!!