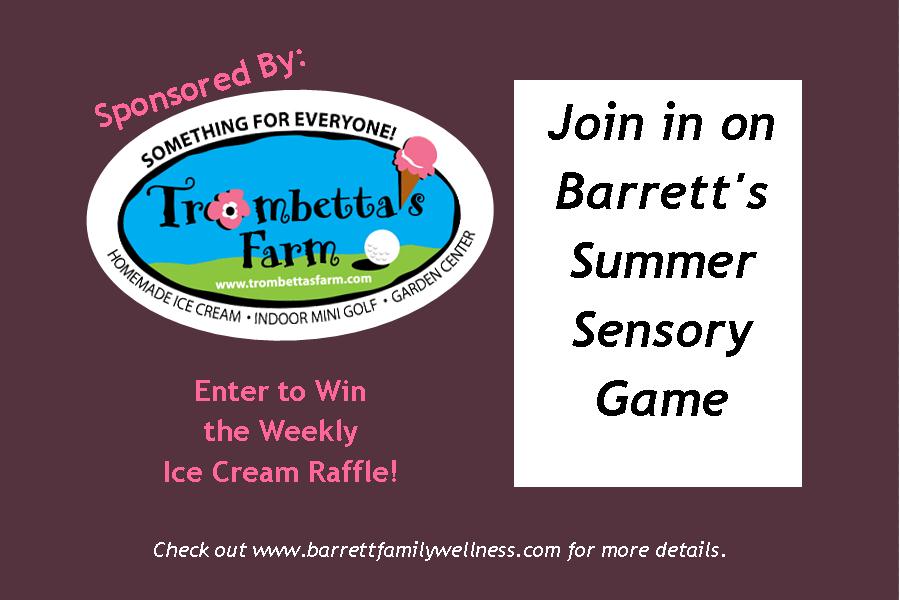 From June 25th to August 25th, each time you submit a video, picture, or post of your child's sensory play to Barrett's facebook page, your child's name will be entered into that week's prize raffle for an ice cream cone at Trombetta's Farm in Northboro!
Repeat the ideas we suggest OR choose your own activity!
This week's video suggestion is Water Playtime!!!
Summer Sensory Game Video Suggestion #1
Water Playtime (June 26, 2012) (Click on either version you would like to see Windows or YouTube)