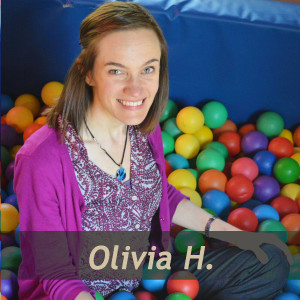 My name is Olivia Howley, and I am the new full time Speech Therapist at the Barrett Family Wellness Center. I have seven years of speech therapy experience. I completed graduate studies in Speech-Language Pathology at Worcester State College.
Throughout my career, I have worked in a variety of settings including elementary schools, outpatient rehabilitation clinics, and Early Intervention. This has given me a well rounded perspective to work with a range of clients. My special interests include childhood apraxia of speech, articulation disorders and early language development.
My favorite part of the job is creating goals together with clients and family members to progress as a team. I believe family involvement is a key element in the process and encourage family members to be active participants.
I am honored to work as a Speech Therapist as part of the Barrett Family Wellness Team. It is a place filled with passionate, talented staff who make a difference each and every day. I look forward to continuing to work with my current clients and I'm excited for what the future holds.
– Olivia Howley, M.S. CCC-SLP