On November 12, 2016, Phyllis Barrett Samara (Owner of Barrett Family Wellness Center) and Andrea Quinn (Speech Director at Barrett) joined Lady Law Host of Legal Ease, Attorney Allyson Cohen for four radio segments that aired on WTAG Radio 580 AM / 94.9 FM.  Check out the four segments below!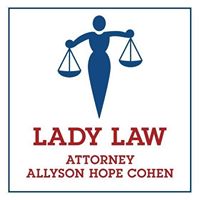 Segment One
Join Barrett's Owner, Phyllis Barrett Samara, and Speech Director, Andrea Quinn, as they discuss how Barrett established itself as a resource for pediatric occupational and speech therapy in the community.
Segment Two
The discussion goes into the educational background occupational and speech therapists need.  More details on how Barrett came to be as a center toward family needs, the specific audience seen for services here, and the focus on sensory integration.
Segment Three
This segment focuses on the first two books in the Barrett Sensory Series Applesauce Grows on Trees and Time to Change.and how the ideas described are part of the daily treatment at Barrett.  A look is taken into the future of Barrett, expansion ideas and involvement within the community.
Segment Four
This section talks about research; feeding therapy, and working in collaboration as a community.
Tune in to listen to #LegalEase on Saturdays on WTAG AM 580 – FM 94.9 at 11:00am.