The Fall Workshop Series is FREE. Please give us a call to pre-register at 508-898-2688.
FREE Workshop
September 25, 2012, 6:30-8:30PM (Tuesday)
There's An App for That, But How Do I Use It?*
Are you aware of all the many interactive and engaging apps that you can play with your children to facilitate and teach language? Please join us for this FREE workshop to discuss some apps that are helpful in facilitating natural language development.
(This is a repeated workshop from the spring due to high interest)
FREE Workshop
Feeding Therapy: A Cooperative Approach
October 30, 2012, 6:30-8:30PM (Tuesday)
We will address feeding issues and the benefits of using different viewpoints including sensory aspects,
oral motor and swallowing.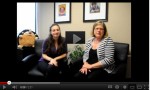 CHECK OUT THE VIDEO PROMO:
Feeding Therapy: A Cooperative Approach
(Windows Version or YouTube Version)
FREE Workshop
Creating a Sensory Integration Space at Home*
November 13, 2012, 6:30-8:30PM (Tuesday)
Beginning with a brief introduction to sensory processing disorders, arousal levels, and how our senses effect us; the class will spend the majority of time on space, mood and equipment considerations and how to design a sensory space in your home.
(This is a repeated workshop from the spring due to high interest)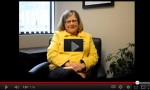 CHECK OUT THE VIDEO PROMO:
Creating a Sensory Space at Home
(Windows Version or YouTube Version)