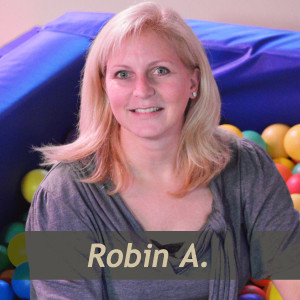 Robin Antollino-Bukoski is our Social Group Coordinator. She has her BA in Psychology from Clark University, her Masters in Clinical Social Work from Boston College, and her Certificate of Graduate Studies in School Psychology from UMass Boston. She has been working as a School Psychologist in Grafton Public Schools since 2001, where she regularly uses Michelle Garcia Winner's Social Thinking® as an intervention tool. She comes to Barrett with vast knowledge and experience working with elementary school aged children with a variety of needs and disorders.
Click here for General Information Sheet
2017-2018 School Year Schedule:
Fall Session: Saturdays, September 23 – November 18, 2017 (skipping 10/7)
Winter Session: Saturdays: January 6 – March 10, 2018 (skipping 2/17, 2/24)
Spring Session: Saturdays: March 31 – June 9, 2018 (skipping 4/14, 4/21, 5/26)
2016/2017 School Year Schedule:
Fall Session: Saturdays: September 24 – November 19, 2016 (skipping 10/8)
Winter Session: Saturdays: January 7, 2017 – March 11, 2017 (no groups 2/18, 2/25)
Spring Session: Saturdays: April 1, 2017 – June 10, 2017 (no groups 4/15, 4/22 and 5/27)
Group Screening:
Each child will be required to do a one-time group screening.  The fee for this is $30. This allows Robin to get to know your child and the concerns that you have. Based on the screening, she will group similar students together into the appropriate program: Social Thinking® 101, Superflex®, and Social Thinking® Play Group. These groups will be confirmed with parents a week before the group starts.
.
**Also note that if your child attends Grafton Public Schools, they unfortunately cannot participate in groups due to the conflict of interest with Robin's position in that school district.
The Social Programs: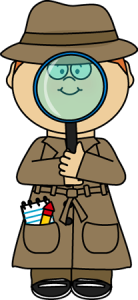 Social Thinking® 101: Becoming a Social Detective
This is an introductory 8 week group for children in grades PreK-4 to learn Social Thinking® Skills. Social Thinking is different than just learning social skills because it involves the thinking process behind the social skills so children can begin to understand why it is important to show expected versus unexpected social behaviors and how others perceive them. In other words, they will become Social Detectives! They, along with parents via email updates, will learn Social Thinking® vocabulary, as well as the three elements of play: set up, play, and clean up. Children will also learn how to determine the size of a problem (small, medium, large) and brainstorm expected ways to react.
Superflex® & The Unthinkables® Group
This is the second 8 week social thinking group available for children in grades K-4. Once children have mastered Social Thinking® 101, we will expand upon their skills by learning about a fictional superhero character called Superflex®. Superflex® helps children defend against the Unthinkables® who try to "invade" children's brains to show unexpected behaviors such as: demonstrating inflexible thinking, not paying attention, having meltdowns for small problems and being bossy toward classmates, just to name a few! Children will learn strategies to combat these Unthinkables® with Superflex® and to think more flexibly. We will be using a variety of visuals and games to assist with their skill-building.
Social Thinking® Through Play Group
This is the third 8 week social thinking group where children get to put their Social Thinking® 101 and Superflex® skills into practice by playing! We will be using a variety of games and activities such as board games, Legos, and interactive games to help children utilize these social thinking skills (e.g. in choosing which game(s)/activities to play, agreeing on rules, taking turns, dealing with conflict, and ending games in a positive way no matter who wins or loses).
Fees:
One-time intake fee of $30 due at time of intake
After the intake, a $100 non-refundable deposit is required to reserve a spot
8 week session is $320
A $20 discount is available for currently registered group participants when they register and put down a deposit for the next session before the 2nd to last class of their current session
Balances are due the Wednesday prior to the group's scheduled start date
Grants may be available through:
Autism Resource Center of Central Massachusetts
Council Empowerment Funds Program
Additional Information:
All groups are run on Saturdays.
Groups are scheduled in 8 week sessions: Fall, Winter and Spring. Unfortunately, we are not able to offer make-up classes or refunds if you are unable to attend a class during your session. If Barrett has to cancel for any reason, a makeup class will be available on the Saturday(s) following the scheduled end of the session.
In order to reserve your child's spot in a group, we require a $100 non-refundable deposit. Payments are due in full by the Wednesday before the group is scheduled to start.
Children will be placed in groups based on age and skill level. This determination will be made by Robin following the screening process.
Robin will contact families at least a week before the group is scheduled to confirm the time of your session and which program your child has been placed in.
For more information, please contact Robin at Robin@barrettfamilywellness.com.